CALL FOR PAPERS...

International Journal of Environmental Engineering Science (IJEES) is a new journal related to environmental engineering sciences. Interested authors are invited to submit their papers to this new journal and if you are interested, please continue reading.

IJEES will be launching their first edition soon with special issue on: "Theoretical and Experimental Research on Air, Water and Soil Pollution". Guest Editors include Dr. Mohanad El-Harbawi, Prof. Binay K Dutta, Dr. Munjed Maraqa, Dr Chun-Yang Yin, Dr Mikhail Robert Savory and Prof. Yung-Tse Hung.

(A) Original research paper or reviews are invited in the following and related areas:
Air, water and soil pollution fundamentals and applied aspects

Meteorology, climatology, air quality, hydrology, water quality and water management

Consequences of air, water and soil pollution on human health

Toxic and radioactive pollution

Waste treatment and management

Air, water and soil control and management

Environmental chemistry and biology, pollution control and abatement technology

Studies on inland, lake, river, coastal and urban waters, including sources of pollution

Water and municipal treatment processes for industrial wastewaters and wastes

Hazardous waste management

Waste and pollution minimisation, and clean technologies

Environmental safety and sustainability

Recent developments on green chemistry and sustainability issues

Environmental development and technical solutions

Environmental technologies

Environmental impact analysis and assessment in waste sector

Environmental pollution, prevention and control

Environmental modelling and biorestoration of polluted environments

Simulation of the dynamics of air, water and soil pollution

Environmental standards,

legislations,

regulations and criteria
(B) Deadline for paper submission: May 31, 2009
Final revised papers submission: July 31, 2009
(C) Manuscripts (in Microsoft Word file) and author documents shall be sent by email to Guest Editor.
Dr. Mohanad El-Harbawi,
Universiti Teknologi PETRONAS, Chemical Engineering Department,
Bandar Seri Iskandar, 31750 Tronoh, Perak,
Malaysia
Email: mohanad_elharbawi@petronas.com.my
A copy of manuscripts (in Microsoft Word file) and copy of author documents shall be sent by email to:
Prof. Yung-Tse Hung, Editor-in-Chief, IJEES
Department of Civil and Environmental Engineering, Cleveland State University, Cleveland, Ohio 44115-2214, USA
Email: yungtsehung@yahoo.com
(D) Author's Guide:
IJEES Web site: http://www.serialspublications.com/journals.asp
Note: Thanks to Dr. Mohanad El-Harbawi for his willingness to share this information in Chemical Engineering World blog.

.........................................................................................................................................

Get FREE Technical Magazines - Chem-Eng.Tradepub.com.

>> Join Chemical Engineer Rocks FACEBOOK Group...

>>>Apply

Chemical Engineering Jobs online

- Updated daily... :)

>>>> Learn About

ORGANIC FOOD

the correct way...


Be the best

chemical engineer

you could be. Learn something about
chemical engineering
that's not inside your textbook. Subscribe

to the content of this blog

.
Labels: Chemical Engineer, Chemical Engineering, Environmental, Journal, Review
posted by Kipas Repair JB @ 9:07 PM,

0 Comments:
The Author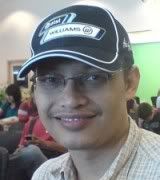 I'm Zaki. I used to be a project, process and chemical engineer. Few years ago I successfully became a Chartered Engineer (IChemE) and Professional Engineer (BEM). I'm now employed as a chemical engineering educator/researcher/consultant. Hope you like reading my blog. I welcome any feedback from you. My email: zaki.yz[alias]gmail.com. TQ!