These are two very interesting videos that I would like to share. It's about pressure vessels that are normally available in any production plant from various industries. For me, I have numerous pressure vessels installed in the plant I take care. I never really pay attention on those vessels which include oil heater, boiler, distillation column, shell and tube etc. I only care about those vessels during the annual plant inspection shutdown and maintenance. That time, we have to open the manhole(s) of the vessels and clean the internal part of it. However, I have never thought or imagine how those pressure vessel are fabricated! The following videos reveals hot those equipments are made. Check out the videos - Part 1 and part 2.

The following texts are the description of the videos above that came along with the video in youtube.com:
A
pressure vessel
is a closed, rigid container designed to hold gases or liquids at a pressure different from the ambient pressure. The end caps fitted to the
cylindrical body
are called heads.
In addition to industrial compressed air receivers and domestic hot water storage tanks, other examples of pressure vessels are:
diving cylinder
,
recompression chamber
,
distillation towers
,
autoclaves
and many other
vessels in mining
or
oil refineries
and
petrochemical plants
,
nuclear reactor vessel
,
habitat of a space ship
,
habitat of a submarine
,
pneumatic reservoir
,
hydraulic reservoir under pressure
,
rail vehicle airbrake reservoir
,
road vehicle airbrake reservoir
and storage vessels for liquified gases such as
ammonia
,
chlorine
,
propane
,
butane
and
LPG
.
In the industrial sector, pressure vessels are designed to operate safely at a specific pressure and temperature, technically referred to as the "
Design Pressure
" and "
Design Temperature
". A vessel that is inadequately designed to handle a high pressure constitutes a very significant safety hazard. Because of that, the design and certification of pressure vessels is governed by design codes such as the
ASME Boiler
and
Pressure Vessel Code
in North America, the
Pressure Equipment Directive
of the EU (PED),
Japanese Industrial Standard (JIS)
,
CSA B51
in Canada,
AS1210
in Australia and other international standards like
Lloyd's
,
Germanischer Lloyd
,
Det Norske Veritas
,
Stoomwezen
etc.
Labels: Chemical Engineering, Equipments, Learning Curve, Video
posted by Kipas Repair JB @ 1:36 AM,

0 Comments:
The Author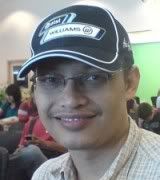 I'm Zaki. I used to be a project, process and chemical engineer. Few years ago I successfully became a Chartered Engineer (IChemE) and Professional Engineer (BEM). I'm now employed as a chemical engineering educator/researcher/consultant. Hope you like reading my blog. I welcome any feedback from you. My email: zaki.yz[alias]gmail.com. TQ!