As a chemical engineer, you might be very busy with your jobs such as monitoring production, inventory checking, design and costing, preparing reports, coordination meetings, ensuring project deadlines and many more. At the same time, you may want to balance it with contributing your knowledge and experiences to the chemical engineering society, but unfortunately you can't find the time to do that.
For your information, I'm the type of person who loves to write and share. I have been doing that since I was in primary school. That trait has been continuously carried on until I became an engineer where I no longer have a platform to write and share. However, everything changes in 2006 where I found a new platform for me to write and share. That year I started this blog and it has been actively updated until today. I'm very happy with the responses and feedback that I received from the readers of Chemical Engineering World blog.
What I would like to highlight here is the fact that as an engineer, there's an importance for us to share information, updates and experiences. There are several places where we can share our thoughts and knowledge, for instance, we can share it in a blog, forum, engineering magazine, newsletter, book, book chapter, report, article and so on. There are also professional engineering societies such as Institution of Chemical Engineers (IChemE), American Institution of Chemical Engineers (AIChE), Institution of Engineers Malaysia (IEM) Chemical Engineering Division and others that you can share with. This is very important as this can expose you to the world. You have certain capability that other engineers might not possess and that shows how unique you are. You need to market yourself and your expertise. When you successfully market yourself, people will know who you are and there will be somebody who may need your help and professional service.
I'm lucky because I'm blessed with a little spare time to write my thoughts and experiences, especially in blog. I don't consider myself an expert in any chemical engineering discipline, but the funny thing is many people acknowledge my existence and these people come from all over the world. This was done unintentionally. I never planned for this. My thought in the first place when I started this blog was too only share experiences and knowledge. That's all. But, my sharing has rewarded me with pure satisfaction. I've made more friends, more contacts and more credibility. That's the truth. That's what I've been telling a friend of mine who is an expert in waste management. "You got to share and market yourself". "Write good articles, reports and essays about your expertise in waste management". People will know and identify you as the expert in that field and may demand for your service.
But then, the popular limitation or excuse such as no time takes place. That's when I think we need to act intelligently to overcome the weaknesses. If you can't afford to spare some time to write, you need to leverage or ask other people to do it for you. This is why and the main reason people become successful. They can't do everything by themselves. They are not superman. Hence, they ask for some help. They seek for other people's services or help them do part of their work. Maybe they have their own downline manpower, junior engineer, senior clerk and so on.
If in any case, this is not available, you can just key in
write my essay
in google search box and seek for freelance services that can do the job for you. Imperatively, you need to provide the points and guideline to those people so that they know what type of content you want in order to complete your
custom essay
or article. Having a professional doing an essay or article on your behalf and publishing them in related magazine, blog, website or newsletter will create positive impact in terms of marketing yourself. You won't believe it but by doing such a simple thing such as publishing article, essays or report displaying your expertise, you'll be surprise when out of a sudden, people contact you, consulting you on issues related to your expertise. Just try it out…Start publishing your expertise.
Labels: Chemical Engineer, Experience, green, pH.D, Review, Study, Training
posted by Kipas Repair JB @ 4:09 PM,

0 Comments:
The Author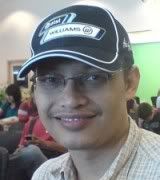 I'm Zaki. I used to be a project, process and chemical engineer. Few years ago I successfully became a Chartered Engineer (IChemE) and Professional Engineer (BEM). I'm now employed as a chemical engineering educator/researcher/consultant. Hope you like reading my blog. I welcome any feedback from you. My email: zaki.yz[alias]gmail.com. TQ!