Before this I never know a website called chemicalengineer.com. Today, I learned that such website exist. The site have a great and straight to the point domain name (that I envy).
Chemical Engineer (chemicalengineer.com) is actually a CareerMarketplace Network site. It has been online since 1996, and is a highly-focused profession-specific web sites that offer a variety of services for chemical engineers world wide. Their goal is to provide visitors with relevant content in one clear and easy-to-use location.

A key component of Chemical Engineer is the Employment Center where job seekers will find many job opportunities in their field. Many of the industry's best-known employers regularly advertise their job openings on Chemical Engineer. You can also your own online resume via this site. The Chemical Engineer Employment Center provides many valuable resources for both job seekers and employers. Check it out!
For more information, you can contact info@careermarketplace.com
If you enjoyed this post then
subscribe to CHEMICAL ENGINEERING WORLD.
Labels: Chemical Engineer, Chemical Engineering, Jobs
posted by Kipas Repair JB @ 12:44 AM,

1 Comments:
At Thursday, March 26, 2009, said...
The Author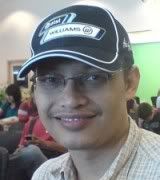 I'm Zaki. I used to be a project, process and chemical engineer. Few years ago I successfully became a Chartered Engineer (IChemE) and Professional Engineer (BEM). I'm now employed as a chemical engineering educator/researcher/consultant. Hope you like reading my blog. I welcome any feedback from you. My email: zaki.yz[alias]gmail.com. TQ!