Deep. Remote. Environmentally sensitive. Situation like this make you appreciate Tenaris (a company which provide good pipeline services). Tough challenges call for innovative solutions: New products, continuous upgrades, advance in metallurgy. Offshore is a toughest place to be. Hence, we need the best and the toughest pipeline, a high strength and corrosion resistant which can take the worse of sour service, deep water application in stride. I've been in several offshore platforms, and seriously I saw very bad corrosion taking place due to the rough and salty environment which encourages oxidation process to take place. Pipeline corrosion is one area to maintain and protect.


BP pipeline construction project in Alaska to replace a portion of its pipeline network. The Prudhoe Bay oilfield project was partially shut off due to severe corrosion discovered in the pipeline. Source: Pipeline and Gas Technology


Photos courtesy of ASRC Energy Services Pipeline, Power and Communications Inc.

If you enjoyed this post then subscribe to my RSS feed.
Labels: Oil and Gas
posted by Kipas Repair JB @ 11:38 PM,

2 Comments:
At Friday, March 23, 2007, Mark said...

I never cease to be impressed by chemical engineer's ingenuity and skill... this post is a good example of the extreme environments they can be working in!

At Friday, March 23, 2007, Kipas Repair JB said...
The Author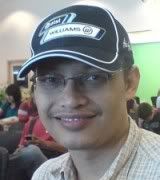 I'm Zaki. I used to be a project, process and chemical engineer. Few years ago I successfully became a Chartered Engineer (IChemE) and Professional Engineer (BEM). I'm now employed as a chemical engineering educator/researcher/consultant. Hope you like reading my blog. I welcome any feedback from you. My email: zaki.yz[alias]gmail.com. TQ!