As I read the message from Nella Veldran, publisher of Chemical Engineering E-Newsletter (March Issue) delivered to my mailbox today, I came across a chemical engineering blog (which the domain name is almost identical to this blog). It is actually the current offering from the Chemical Engineering (CE) community, where they publish Expert Q & A's on practical topics, and provide visitors with the opportunity to comment and pose questions. The blog is new (started in February 2007) and it is a new product from Chemical Engineering - Written for Engineers by Engineers. Among the content in the blogs are Heat Transfer, Steam, Air Pollution, Corrosion, Chemical Engineering Daily News and much more. There are various professionals from various chemical engineering field providing answers in the Q & A's section in the blog. The blog is growing and will be full with quality contents. I'm benefiting from the blog as well. If you want to learn a little bit more of cool technical chemical engineering informations, this is a blog you can refer to besides the their mother site. Check it out!

If you enjoyed this post then subscribe to CHEMICAL ENGINEERING WORLD.
Labels: Chemical Engineering, Learning Curve
posted by Kipas Repair JB @ 8:43 PM,

1 Comments:
At Monday, March 23, 2009, said...
The Author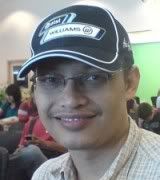 I'm Zaki. I used to be a project, process and chemical engineer. Few years ago I successfully became a Chartered Engineer (IChemE) and Professional Engineer (BEM). I'm now employed as a chemical engineering educator/researcher/consultant. Hope you like reading my blog. I welcome any feedback from you. My email: zaki.yz[alias]gmail.com. TQ!