I apologized for not updating this blog for a week. I'm been pretty busy the past few days. By the way, I received an email last week about being constantly updated with the global refining industry and it's associated rapid transformation. It's very informative and good reference if you're in the oil and gas arena. This is a paid subscription and you need to ask from their expert for more information regarding the content or subscription. Check it out. Following is part of the email that they sent to me.


Dear Energy Industry Colleague,

World petroleum product markets are rapidly transforming. Rising crude prices, strong demand for cleaner fuels, and increasing pressure on refining capacities, make strategic planning for the next decade challenging.
How much of new refining capacity will actually materialize?
What will be the role of biofuels and alternative fuels in the marketplace?
How will petroleum demand increase and which regions will provide the supply?
Hart Energy Consulting's World Refining & Fuels Service provides a single reference source on crude supply and quality, regional petroleum product demand and refining capacity and configuration trends; all provided on five global regions.
SUBSCRIBE TODAY AND KEEP YOUR COMPANY AHEAD OF THE CURVE!

This expanded outlook includes the following new sections and analysis:
Complete update of baseline analysis with new supply, demand and price factors for crude oil availability, supply pattern, refined products and biofuels for all seven regions of the world
Complete summary of refinery capacity to come on line - by country and region
New marine fuels regulations and availability analysis
Expanded global heavy crude oil analysis
European Region: In-depth focus on Russia (new)
Asian Region: In-depth focus on China, India and Japan (new)
American Region: In-depth focus on USA, Canada (new) and Brazil (new)
This year, the outlook extends to 2025
The Outlook is available in many forms to best suit your individual information needs: from a 500+ page hard copy report to a CD and full online access to the analysis, the data comes with 24/7 export support from our knowledgeable staff for on-site presentations and discussions.

For more information about the 2008 upgrades to the outlook, including questions about price and ordering, contact one of our experts or simply reply to this email:

Frederick L. Potter
1-703-891-4801
fpotter@hartenergy.com

Terry Higgins
1-703-891-4815
thiggins@hartenergy.com
Labels: Learning Curve, Magazine, News, Oil and Gas, Research, Review, Study
posted by Kipas Repair JB @ 4:04 PM,

0 Comments:
The Author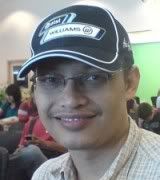 I'm Zaki. I used to be a project, process and chemical engineer. Few years ago I successfully became a Chartered Engineer (IChemE) and Professional Engineer (BEM). I'm now employed as a chemical engineering educator/researcher/consultant. Hope you like reading my blog. I welcome any feedback from you. My email: zaki.yz[alias]gmail.com. TQ!