I have heard about them (Periodic Table of Elements video) last end of last year. They have created a very interactive way of learning the periodic table - using youtube.com. They explained all the elements in the periodic table via video and update the elements video content from time to time. If you haven't heard about them or haven't watch sample of the periodic table elements, feel free to watch some of the selected elements below. For your information, I have watched mercury, hydrogen, helium, lithium and seaborgium (seaborgium, Sg is has the simplest video so far possibily because it is a very rare element).

So, what is Periodic table (of elements)? Well, the periodic table of the chemical elements is a tabular method of displaying the chemical elements. Although precursors to this table exist, its invention is generally credited to Russian chemist Dmitri Mendeleev in 1869. Mendeleev intended the table to illustrate recurring ("periodic") trends in the properties of the elements. The layout of the table has been refined and extended over time, as new elements have been discovered, and new theoretical models have been developed to explain chemical behavior. (Source: Wikipedia)



Personally, I have not yet seen all the elements but I'm going to watch all the periodic elements video soon. What about you?

Be the best chemical engineer you could be. Learn something about chemical engineering that's not inside your textbook. Subscribe to the content of this blog.
Labels: Chemical, Learning Curve, Video
posted by Kipas Repair JB @ 10:12 PM,

0 Comments:
The Author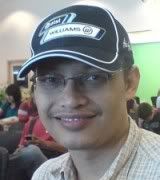 I'm Zaki. I used to be a project, process and chemical engineer. Few years ago I successfully became a Chartered Engineer (IChemE) and Professional Engineer (BEM). I'm now employed as a chemical engineering educator/researcher/consultant. Hope you like reading my blog. I welcome any feedback from you. My email: zaki.yz[alias]gmail.com. TQ!