When I was about to finish my 5th form (high school) back in 1993, I was forced to choose my profession in the future. The decision I was about to make will determine the course I will take for my first degree. Being in boarding school, we were always exposed to the courses available in the universities locally as well as in overseas. Given that much choices, I was wired up and confused of which way I have to go. It was so hard to make that big of a decision for yourself at that age. I got no help or whatsoever from my parents because they themselves are not well knowledged about the courses, what more the professions available. I live a completely different life from them, they were poor, their parents were poor. They do not even get the opportunity to go to school in those days. So it was up to me.

What I know so far at that time was I like chemistry so much. Just give me any chemistry exam question and I will know how to answer them . All the chemical reactions were in my head and the calculations were so easy for me. Then as I look through the courses, the choices were narrowed down to two: chemistry and chemical engineering. Being a chemist did not sound as exciting as being a chemical engineer, so I thought. And the rest is history.

The first few years in chemical engineering course were really a struggle to me. It was so hard to accept that this course does not involve so much chemistry but instead physics, a subject that is not really my cup of tea. I cursed myself, I didn't want to study and I ended up being in the 'under-probation-about-to-be-expelled' list. My grade was so bad during my A-level and I broke my parents' hearts when they received the letter. That was an eye opener for me and from then I decided to not grieve over the choice I've made and prevail through it. I started to make notes in classes, did my assignments and attend classes without failing. I was so proud when I got the highest mark in my class and appointed as a tutor for weak students in college.

It is very important for you to choose the right course or profesion because it will affect your life. Make sure you have every bit of information on the courses and prepare for it mentally and physically. This blog for example, is not only a good blog for chemical engineers and chemical engineering university students but also an excellent tool for students at high schools to expose themselve about chemical engineering.

My personal apparition on what chemical engineering is about is how to realise the experiments being carried out by chemists in labs in order to produce a chemical product/chemical invention. The 'how' includes equipment design, process controll and plant operation among all.

Below, I enclose a simple web definition on chemical engineering.


Definitions of Chemical engineering on the Web:
deals with the design, construction, and operation of plants and machinery for making such products as acids, dyes, drugs, plastics, and synthetic rubber by adapting the chemical reactions discovered by the laboratory chemist to large-scale production. The chemical engineer must be familiar with both chemistry and mechanical engineering. 3


www.bartleby.com/65/en/engineer.html

the branch of engineering that is concerned with the design and construction and operation of the plants and machinery used in industrial chemical processes
the activity of applying chemistry to the solution of practical problems


wordnet.princeton.edu/perl/webwn

Chemical engineering is the application of science, mathematics and economics to the process of converting raw materials or chemicals into more useful or valuable forms.


en.wikipedia.org/wiki/Chemical_engineering



posted by zura @ 3:41 PM,

4 Comments:
The Author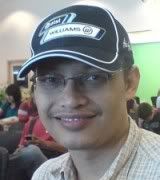 I'm Zaki. I used to be a project, process and chemical engineer. Few years ago I successfully became a Chartered Engineer (IChemE) and Professional Engineer (BEM). I'm now employed as a chemical engineering educator/researcher/consultant. Hope you like reading my blog. I welcome any feedback from you. My email: zaki.yz[alias]gmail.com. TQ!