I'm a member of few associations. To name them:

-IChemE (Institution of Chemical Engineers, UK) - Associate Member
-MOSTA (Malaysian Oil Scientist and Technologist Associations) - Member
-UKAN (United Kingdom Alumni Network) - Member
-Bradford University Alumni - Member
-Universiti Teknologi Malaysia Alumni - Member
-BOE (Board of Engineer, Malaysia) - I'm working my way to be a professional engineer

To tell you the truth, I'm not an active member of those associations mainly because I'm too fully occupied with my chemical/process engineering job. It's not easy for me to take leave and attend annual grand meeting or conferences etc. I'm not as flexible as my wife, who is a chemical engineering lecturer/researcher/consultant. However, I keep track on the activities and progress of those associations. It's good to attached ourself with professional associations because we are constantly updated with current news and events. This is very useful to establish our career and networking.

IChemE, MOSTA and BOE membership require some annual fee. For IChemE, luckily last year, they manage to form a local branch in Malaysia and the fees are charged in Ringgit Malaysia currency instead of Pound Sterling (which is more expansive for us....). I have not renewed my membership for IChemE and MOSTA this year. I need to do so as soon as possible.

Enjoyed this post? Subscribe to CHEMICAL ENGINEERING WORLD by email.
Or you can also Subscribe to CHEMICAL ENGINEERING WORLD by RSS.
Labels: Chemical Engineer, Chemical Engineering, Jobs
posted by Kipas Repair JB @ 12:49 AM,

3 Comments:
At Saturday, July 07, 2007, Unknown said...

Dear Zaki,
I too wanted to become member for a chemical engineer istitute.Can u tell me procedure and fee structure for some good institutes.
Regards

At Sunday, July 08, 2007, Kipas Repair JB said...

At Sunday, November 25, 2007, Unknown said...
The Author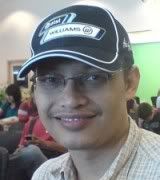 I'm Zaki. I used to be a project, process and chemical engineer. Few years ago I successfully became a Chartered Engineer (IChemE) and Professional Engineer (BEM). I'm now employed as a chemical engineering educator/researcher/consultant. Hope you like reading my blog. I welcome any feedback from you. My email: zaki.yz[alias]gmail.com. TQ!