Learning has always been exciting for me. Besides our formal learning such as through our first degree, training, courses and others, we can also learn from other people experiences and also by reading through websites, blogs and magazine.

I am currently utilizing all the available free resources to learn various technical knowledge. Believe it or not, at home I have a lot of free magazines that I have been subscribing since the year 2000. On top of that, I also subscribe to electronic magazines related to chemical engineering industry. All of these are technical and engineering knowledge that are helping me build up my career.

I have recently partnered with a company to further promote FREE Magazines for people who hunger for the knowledge. I am pleased to offer you this exciting, new, and entirely free professional resource. Visit our Free Industry resource center today to browse our selection of 600+ complimentary Industry magazine subscriptions. Get popular titles including:

Utility Automation & Engineering T&D
Pipeline & Gas Journal
Overall Labor Effectiveness (OLE) Achieving a Highly Effective Workforce

+ there are more other free titles for you... Learning has never been as exciting as this. It's completely FREE and no string attached. Visit: http://chem-eng.tradepub.com...

No credit cards, coupons, or promo codes required. Try it today!
-----------------------------------------------------------------------------------------------------------------
Sales Training For Engineers & Techies.
Manuals On How To Sell Technical Products And Services, Find New Clients Or Hire An Effective Technical Salesperson.
Labels: Learning Curve, Magazine, News
posted by Kipas Repair JB @ 9:49 AM,

0 Comments:
The Author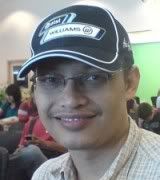 I'm Zaki. I used to be a project, process and chemical engineer. Few years ago I successfully became a Chartered Engineer (IChemE) and Professional Engineer (BEM). I'm now employed as a chemical engineering educator/researcher/consultant. Hope you like reading my blog. I welcome any feedback from you. My email: zaki.yz[alias]gmail.com. TQ!