There will be a seminar related to pump. If you happen to be in Chichago, USA, drop by to this seminar. I bet it might be very useful if you want to learn more technical stuff about pump. Below is the message from an email that I received today. I just want to spread the words around so that more and more engineers know about it... Check it out...

LAST CHANCE: Pump Guy Seminar - Chicago Area
Act now if you want to reserve one of the few remaining seats at this valuable training event.

Registration Deadline: Aug. 11

Complimentary companion text. Discounted hotel rooms. Free shuttle service to and
from the airport. Free parking. Breakfast, hot lunch, and beverage service included.

Larry Bachus (a.k.a. "Pump Guy"), a regular contributor to Flow Control magazine and a widely recognized expert on pumping technology, is offering his highly regarded three-day pump seminar in just a few weeks at the Countryside, IL Holiday Inn just outside of Chicago. This three-day training event will cover all aspects of pump operation and maintenance strategy, providing valuable information to all involved with the design and upkeep of pumping systems.

FOR MORE INFORMATION & TO REGISTER FOR THE PUMP GUY SEMINAR,
CLICK HERE.

KEY SEMINAR TOPICS INCLUDE:

• Basic Pump Principles
• NPSH
• Cavitation
• The Affinity Laws
• Work & Efficiency
• Pump Classification
• Pump Curves
• System Curves
• Shaft Deflection
• Pump-Motor Alignment
• Bearings
• Pump Packing
• Mechanical Seals
• Pump Piping

For a sampling of Larry's latest "PUMP GUY" columns from magazine, see:
* "Cheat Sheets: Unwritten Pump Rules"
* "Cheat Sheets: The System Governs the Pump"
* "Cheat Sheets: The Affinity Laws"

Register Now for the PUMP GUY SEMINAR.

If you have any questions about the PUMP GUY SEMINAR or need help registering, please contact Matt Migliore at 610.828.1711 or Matt@GrandViewMedia.com.
-----------------------------------------------------------------------------------------------------------------


>>> FREE World Pump Magazine!!!

Sales Training For Engineers & Techies.
Manuals On How To Sell Technical Products And Services, Find New Clients Or Hire An Effective Technical Salesperson.

Do you like to receive FREE Technical and Engineering magazines? If YES, check out Chem-Eng.Tradepub.com.

Join Chemical Engineer Rocks FACEBOOK Group...
Labels: Equipments, Pump, Training
posted by Kipas Repair JB @ 10:25 PM,

1 Comments:
At Tuesday, November 18, 2008, said...
The Author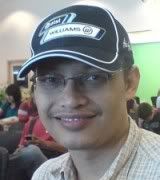 I'm Zaki. I used to be a project, process and chemical engineer. Few years ago I successfully became a Chartered Engineer (IChemE) and Professional Engineer (BEM). I'm now employed as a chemical engineering educator/researcher/consultant. Hope you like reading my blog. I welcome any feedback from you. My email: zaki.yz[alias]gmail.com. TQ!