Do you know what is ISO 9000? Are you aware of the importance of ISO 9000 in your working place or your engineering practice? Is it important for us?

Short answer is a big YES!!!

As a former process engineer, I handled a lot of ISO documents related to the plant I was in charged. There were indeed a lot of forms, documentation, files etc. We need to properly and accurately maintain them. I need my supervisors to periodically checked all the ISO documents and double the same activity before internal and external audit. It is a good practice and it make us to be discipline and work in a proper system.

The following ISO description is adopted from Wikipedia:



ISO 9000 is a family of standards for quality management systems. ISO 9000 is maintained by ISO, the International Organization for Standardization and is administered by accreditation and certification bodies. Some of the requirements in ISO 9001 (which is one of the standards in the ISO 9000 family) include
a set of procedures that cover all key processes in the business;
monitoring processes to ensure they are effective;
keeping adequate records;
checking output for defects, with appropriate and corrective action where necessary;
regularly reviewing individual processes and the quality system itself for effectiveness; and
facilitating continual improvement
A company or organization that has been independently audited and certified to be in conformance with ISO 9001 may publicly state that it is "ISO 9001 certified" or "ISO 9001 registered." Certification to an ISO 9000 standard does not guarantee the compliance (and therefore the quality) of end products and services; rather, it certifies that consistent business processes are being applied. Indeed, some companies enter the ISO 9001 certification as a marketing tool.
If ISO 9000 is very new to you, then
I highly recommend you to download and read this
FREE ISO 9000 Brochure
.
Here is some brief information about the brochure.

Title:
What Is ISO 9000 And Should I Care?

Primary Category:
Industrial & Manufacturing
Short Description:
A certified quality management system promotes, facilitates and enables consistency and improvements in a process or product.
Long Description:
ISO 9000 consists of a series of Quality Management System standards that are designed to facilitate and enable consistency of a product or service and thereby ensure that customer requirements are met or exceeded. They can be applied in any manufacturing industry or service sector.
The value of certification to customers is evident, but the quality of the certificate is also important. All certificates are not equal.
As more and more companies become certified, buyers are looking at the reputation of the registrar. DNV's approach is one of a partnership. Our goal is to provide organizations with value-added services that result in a certification which is recognized and accepted by its customers and prospects.
Download this free brochure to learn more about ISO 9000
.
Publisher:
DNV Industry
-----------------------------------------------------------------------
Convert You Car To Burn Water + Petrol = Double Your Mileage!
High Conversion, Few Refunds, Due To Huge Demand: Soaring Gas Prices Compel People To Save Gas!!! Popular D.i.y Watercar: Run Your Car Partially On Water, Reduce Emissions/Global Warming! Practical Free Energy Based On 1000s Of Real Cars Worldwide!!!

Do you like to receive

FREE Technical and Engineering magazines

? If YES, check out Chem-Eng.Tradepub.com.

Join

Chemical Engineer Rocks

FACEBOOK Group...
Labels: Magazine, News, Quality, Review, Study
posted by Kipas Repair JB @ 1:05 AM,

0 Comments:
The Author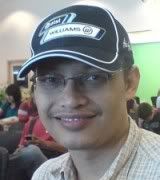 I'm Zaki. I used to be a project, process and chemical engineer. Few years ago I successfully became a Chartered Engineer (IChemE) and Professional Engineer (BEM). I'm now employed as a chemical engineering educator/researcher/consultant. Hope you like reading my blog. I welcome any feedback from you. My email: zaki.yz[alias]gmail.com. TQ!