When I first started blogging about my chemical engineering experiences in June 2006, there was no chemical engineering related blog at all. I did not mind at all because I love to write and I was glad I found a medium, a platform to express my feeling and also to share some of my experiences which I believe would be precious for young chemical engineers and students. After 2 and a half years, there are more chemical engineering related blogs emerging in the net and that's a very good sign, I mean a positive impact to chemical engineering web 2.0. At the same time, I received numerous feed backs and comments and that encourage me to contribute more to the society.

While surfing the net, I found good sites which is worth seeing. Following is a list of some of the blogs that I would like to share. Feel free to look at them. If they are good, you can subscribe to their contents. If you want to suggest any websites or blogs (chemical engineering related only please), please contact me.

Engr MAA
Oil and Gas Hot Job Vacancy
Hydrocarbon Online
Biofuel News Blog
Process Engineers - The way of life
Chemical Engineering Processing
Heat Exchanger World
Cooling Tower World
One Stop Heat Exchanger Site
Cooling Tower Online
Heat Exchanger Cleaning
Inside Chemical Plant
Valve Information Center
Pump World
Chemical Engineering Ebooks
All About Inverter
Chemical and Process Technology
Chemical and Process Engineering
Oil and Gas Technology
Heat Exchanger Technology
Chemical Professional
Cleantech Blog
Be the best

chemical engineer

you could be. Learn something about
chemical engineering
that's not inside your textbook. Subscribe

to the content of this blog

.
Labels: News
posted by Kipas Repair JB @ 10:32 PM,

3 Comments:
At Monday, May 11, 2009, Electric Cylinder said...

At Wednesday, May 27, 2009, electric actuators said...

At Friday, November 06, 2009, said...

buy viagra without prescription recreational viagra use cialis super viagra viagra and alcohol viagra substitute soma and viagra prescriptions free viagra can women take viagra cost of viagra is there a female viagra 2007 viagra hmo viagra suppliers cost of viagra natural herbs used as viagra viagra generic soft tab
The Author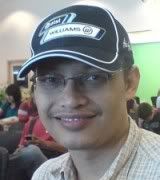 I'm Zaki. I used to be a project, process and chemical engineer. Few years ago I successfully became a Chartered Engineer (IChemE) and Professional Engineer (BEM). I'm now employed as a chemical engineering educator/researcher/consultant. Hope you like reading my blog. I welcome any feedback from you. My email: zaki.yz[alias]gmail.com. TQ!