I believe some chemical engineers know about gas chromatography and some may heard but don't know about it. Some others may don't have any idea on what a GC is.

I have personally used a gas chromatography during my masters between 2000-2002. I used a Gas Chromatography Thermal Conductive Detector (GC-TCD). A GC-TCD is used to analyzed gaseous products. Since I'm going to pursue my pH.D this coming July, I need to refresh my memories and skills on how to use the GC and also the software. In my case, the software is Chemstation while the GC that we use in our lab is Hewlett Packard Agilent model 6890.


What's a GC?

Gas-liquid chromatography (GLC), or simply gas chromatography (GC), is a common type of chromatography used in organic chemistry for separating and analyzing compounds that can be vaporised without decomposition. Typical uses of GC include testing the purity of a particular substance, or separating the different components of a mixture (the relative amounts of such components can also be determined). In some situations, GC may help in identifying a compound. In microscale chemistry, GC can be used to prepare pure compounds from a mixture (definition taken from en.wikipedia.org/wiki/Gas-liquid_chromatography).

It's not going to be easy to explain about GC in a short post like this. A GC short course will take 3 days at least and will cost a lot. Hence, I may introduce a little back ground on GC and later explain more in stages. For an introduction, I share this video which will provide some background idea on what GC is all about.

Note: This is an education video from the Royal Society of Chemistry on gas chromatography using a flame ionisation detector (FID) with a brief mention of gas chromatography mass spectrometry (GCMS). From the "Modern Instrumental Techniques for schools and colleges" DVD. For more information on the Chemistry for our Future programme please visit http://www.rsc.org/CFOF (C) Royal Society of Chemistry.

Check out my story on my GC adventure...



....................................................................................................................................................

Recommended: Free Technical / Engineering Magazine.


Join Chemical Engineer Rocks FACEBOOK Group...

Apply

Chemical Engineering Jobs online

- Updated daily... :)
Labels: Chemical, Chemical Engineer, Equipments, Learning Curve
posted by Kipas Repair JB @ 12:35 PM,

3 Comments:
At Sunday, May 03, 2009, Unknown said...

I am from a cushion factory in China, currently, we are seeking for an R & D supplier to provide us a solution for minimize the size of the cushion. Since the cushion occupy a lot of the space during the shipment, if the cushion can be "suppressed", it can save a lot of the shipment space and even save the warehouse space from the wholesaler and retailers. So, If you or you know any chemical engineers who can help of prodiving such solution, please kindly contact us at info@rank-ad.com we are available to discuss it with you.

At Monday, May 04, 2009, Electric Cylinder said...

I believe construction of such projects requires knowledge of engineering and management principles and business procedures, economics, and human behavior.

At Monday, May 04, 2009, Unknown said...
The Author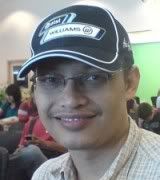 I'm Zaki. I used to be a project, process and chemical engineer. Few years ago I successfully became a Chartered Engineer (IChemE) and Professional Engineer (BEM). I'm now employed as a chemical engineering educator/researcher/consultant. Hope you like reading my blog. I welcome any feedback from you. My email: zaki.yz[alias]gmail.com. TQ!