Tokyo Gas is proposing next-generation energy systems to meet future energy needs and changing environmental conditions, and has put forth an image of what cities will look like in the year 2030.

Traffic infrastructure will make cities more compact with commercial and residential areas growing closer, and cities will be much more user friendly for senior citizens. There will be advances in the adaptable, shared use of energy on a variety of fronts, as well as advances in energy efficiency.

Traffic infrastructure engineering will introduce improvements to cope with natural disasters, and efforts will focus on designing so-called "Energy Security Areas" in the heart of cities that will feature high-level disaster prevention measures.

Cities in 2030 will advance the use of renewable energy sources, and in addition to preexisting energy facilities they will incorporate districts that showcase the intensive use of renewable energy, and carbon dioxide free environment promotion districts.

Not only will large-scale structures and public infrastructure utilize renewable energy sources, the average home will also feature the use of solar cells and solar thermal panels in conjunction with home-use fuel cells.

Interested to learn more about it? Then, what are you waiting for, check out the video below:


Labels: Energy, Review, Solar, Video
posted by Kipas Repair JB @ 9:32 PM,

0 Comments:
The Author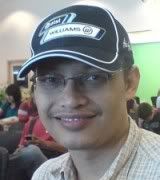 I'm Zaki. I used to be a project, process and chemical engineer. Few years ago I successfully became a Chartered Engineer (IChemE) and Professional Engineer (BEM). I'm now employed as a chemical engineering educator/researcher/consultant. Hope you like reading my blog. I welcome any feedback from you. My email: zaki.yz[alias]gmail.com. TQ!