Happy Prosperous New Year to Chemical Engineering World readers... :)

2009 has left us and 2010 are welcoming us. How was your 2009? Was it good?

For me, similar as other years, I experienced a lot of things in 2009. It has been a prosperous year for me in chemical engineering context. OK, let me just list down some of the highlights of myself in 2009 without any particular sequence:


I registered as a full time Ph.D student of Chemical Engineering in Universiti Teknologi Malaysia.
I completed my first consultancy job, a simple one but well, it was such a rewarding experience completing it.
I handled my second consultancy job as a coordinator, and the project is almost ending.
I handed over my professional engineer training job record to IEM for the 2nd time.
I contributed a chapter in the Yellow Pages Energy guide.
I submitted a paper to be presented in ESTEC 2009, but unfortunately I did not attend it because I thought it was going to flood in Trengganu.
I submitted and presented a technical paper in RCSSST 2009, Penang.
I attended a very interesting symposium in Singapore - Symposium of Catalysis.
I gave away free information, free ebook on Choosing Alternative Fuels. If you have not get it, you can get it on the right sidebar of this blog. It is a very informative ebook and I hope you'll get maximum benefit from it.
I supervised 3 undergraduate students and all of them have successfully delivered their thesis. I have learned and experience a lot while supervising them.
I received my first research grant, after numerous attempt of research proposal submissions. It was such a motivational boost for me. Although the money was not that much, but I can now run my Ph.D with my own research money.
I hosted Prof. Abdol Hussain Jahanmiri from Shiraz University, Iran. He was on sabbatical leave and was with our research group, CREG.
I assisted to built a plant model of EFB to Biodiesel.
I was surprisingly elected as the President for Post Graduate Society, Faculty of Chemical and Natural Resources Engineering Faculty for the 2009/2010 session.

I've participated in the Gas Chromatography calibration in my research group.
I'm currently preparing my Ph.D proposal for my first stage examination. I hope to complete them as soon as possible.
I hunted for quartz tube reactor which is the heart of my research.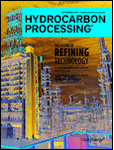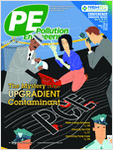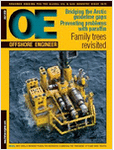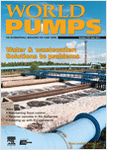 That was to name a few of the activities or highlights of my chemical engineering career for 2009. As for 2010, I'm planning several targets too. Here are some of them:
To publish 3 papers in impact factor journals.
To publish 3 papers in international conferences.
To publish a book chapter.
To prepare a better report for my training log book to be a professional engineer.
To prepare report for my final project paper for my professional engineer assessment next year (2011).
To prepare report for my quest to be chartered engineer under IChemE.
To learn modeling and simulation using Matlab software.

How about you? Do you want to share your plans or targets for 2010? I would like to read your goals for this new year. Please write it down in the comment section.
Again... I wish all of you a happy new year and may you achieve success in your career/studies... :)
Oh... here is a video I would like to share with you. It shows how a female engineer works in a plant. She share her experiences. Though it's a brief video, but I believe this video is good for present female engineer to view.... Check it out.
-------------------------------------------------------------------
FREE Recommended magazines
to get you updated with current engineering news
Have you downloaded my free "
Choosing Alternative Fuel" Ebook
? If not, then please download it
here
. It's Free and on top of getting the free ebook, you'll get eCourse on Alternative Fuel. It's a good and easy way to add more valuable information to yourself.
Labels: Chemical Engineer, Chemical Engineering
posted by Kipas Repair JB @ 6:21 PM,

0 Comments:
The Author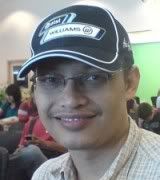 I'm Zaki. I used to be a project, process and chemical engineer. Few years ago I successfully became a Chartered Engineer (IChemE) and Professional Engineer (BEM). I'm now employed as a chemical engineering educator/researcher/consultant. Hope you like reading my blog. I welcome any feedback from you. My email: zaki.yz[alias]gmail.com. TQ!