The helicopter crash at offshore Trengganu (while attempting to land at Tapis B Platform in a storm) last Sunday (5/11/2006) really caught my attention. It was a Super Puma helicopter which tranported 19 passengers + 2 pilots (The pilot did not survived). I still remember being on a Super Puma when i travelled offshore long time ago. I did not favour being inside a Super Puma. My friend, Tom, also prefers not to travel in it. We don't feel comfortable being in it. The control, maneuver and stability is the main reason. I rather choose to be in a Sikhorsky 60 or Sikhorsky 76. Well, that was long time ago. But the importance of the "Helicopter Under Water Escape Training" is really vital for this situation. It also reminded me that being in the oil and gas - offshore industry is fun, interesing, challenging and sometimes dangerous.


Read the news of the incident HERE. and also another one from VerticalReference.com
Read some news about it from Bernama.
Read news from NST.com


posted by Kipas Repair JB @ 9:09 PM,

0 Comments:
The Author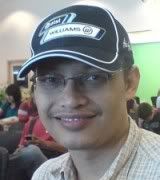 I'm Zaki. I used to be a project, process and chemical engineer. Few years ago I successfully became a Chartered Engineer (IChemE) and Professional Engineer (BEM). I'm now employed as a chemical engineering educator/researcher/consultant. Hope you like reading my blog. I welcome any feedback from you. My email: zaki.yz[alias]gmail.com. TQ!