Iron ore pellets for the production of steel


CARBON STEEL
Steels containing 0.2% C to 1.5% C are known as carbon steel. They are of three types.
Low Carbon Steel:
It contains 0.2% carbon.
Uses:
Sheets, wires, pipes.
Mild Carbon Steel
: It contains 0.3% to 0.7% carbon.
Uses:
Rails, boilers, plates, axles, structures.
High Carbon Steel
: It contains 0.7% to 1.5% carbon.
Uses:
Surgical instruments, razor blades, cutlery, spring.
STAINLESS STEEL
It contains 14% to 18% chromium and 7% to 9% nickel.
Uses: Car accessories, watch case, utensils, cutlery, pipes.

Iron-carbon phase diagram, showing the conditions necessary to form different phases

ALLOY STEEL
There are three types of alloy steel.
Mn-Steel:
It contains 10%-18% Mn.
Uses:
Rail tracks, armor plate, safe.
Si-Steel:
It contains 1% to 5% Si.
Uses:
Permanent magnet.
Ni-Steel:
It contains 2% to 4% Ni.
Uses:
Gear, shaft, cable.
Adopted from http://www.citycollegiate.com/IX_steeltypes.htm
Read more about interesting steel from Wikipedia HERE

posted by Kipas Repair JB @ 10:33 PM,

0 Comments:
The Author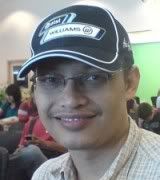 I'm Zaki. I used to be a project, process and chemical engineer. Few years ago I successfully became a Chartered Engineer (IChemE) and Professional Engineer (BEM). I'm now employed as a chemical engineering educator/researcher/consultant. Hope you like reading my blog. I welcome any feedback from you. My email: zaki.yz[alias]gmail.com. TQ!