I received an email from Chemical Engineering magazine newsletter informing about the 2007 Chem Show Conference to be held in Javits Convention Center, New York from October 30 to November 1, 2007. The conference is calling for papers to be presented and published. The topic s to be covered are as shown below:


Energy efficiency
Process control and instrumentation
Process-plant safety
Green engineering
Pumps, valves, other fluid-flow equipment
Distillation
Solid-liquid separations
Water pollution control
Air pollution control
Process integration
Process-plant water supply
How to submit a paper:
They invite abstracts (less than 200 words) for proposed, non-promotional, technical presentations on the above conference topics or related fields. Emphasis should be on modern proven technologies, application of best practices, improvement of return on investment.
Send by March 1, 2007 to: Nicholas P. Chopey at nchopey@che.com, or fax to (212) 621-4694.
Presentations to run for about 25 minutes, followed by 5 minutes for questions and discussion.
Get further details from
http://www.che.com/
Labels: Chemical Engineering, Exhibition, Learning Curve
posted by Kipas Repair JB @ 12:41 AM,

0 Comments:
The Author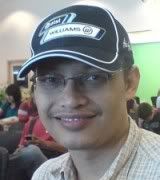 I'm Zaki. I used to be a project, process and chemical engineer. Few years ago I successfully became a Chartered Engineer (IChemE) and Professional Engineer (BEM). I'm now employed as a chemical engineering educator/researcher/consultant. Hope you like reading my blog. I welcome any feedback from you. My email: zaki.yz[alias]gmail.com. TQ!