To run a plant , electricity is one of the most important utilities besides water and natural gas. Electricity is required to run the motors, pumps, control panel, control system, lightings, cooling tower fans, etc. If electricity is suddenly cut-off due to what ever reasons, the plant will immediately be affected. Pump would not run and all valves must be immediately close to contained the oil. Vacuum system will fail and oil quality will be off-spec, hence the oil must be rejected to the crude storage tank. All factory or plants spend tremendous amount of electricity to run a plant besides using it for basic lighting, air conditioner, PC, server etc.

I am not very good in electrical subject but I have to know and learn few of the basic electrical stuff because it is required to run a plant. I learned about it from the charge man, electrical executives and supervisors. Here I list down some of the major electrical problems that normally would occur. At least it can give us some idea on what potential problem can occur from the electrical perspective.

Major Electrical Problems:
(A) Over-Current
(B) Earth Leakage
(C) System failure due to lack of maintenance

(A) Over-current
Caused of over current:
(1) Excessive heat generated: additional equipment installed without upgrading panel board and cable.
(2) Motors / Equipment Failure
Motors that are not maintained properly require more power/current e.g. air conditioning system that is not serviced may demand more current.


Maintenance Wise

1. Maintain the equipment to make sure current demand is at rated capacity.
2. Regular maintenance and cleaning - Visual checking and Infra-red temperature checking (annually)


Over-current protection & Prevention Equipment
(1) MCB (miniature circuit breaker) – for current <>
(2) MCCB (moulded case circuit breaker) – for current > 100 A (e.g. motors)
(3) ACB (Air circuit breaker) - > 400 A (main board)
(B)
Earth Leakage
(1) All electrical equipment must be properly earthed
- To protect people from being electrocuted
(2) All leakages must be brought down to <>
(3) 3 types of earthing relay systems:
(i) EF (earth fault) relay (> 200A, high tension & LV system)
(ii) ELR (earth leakage) relay (<>
(iii) Earth leakage circuit breaker (<60a,>
(C) System failure due to lack of maintenance
Precautions :

(1) Tighten loose connections
(2) Regular calibrations of equipment
(3) Regular cleaning of equipment

Labels: Learning Curve
posted by Kipas Repair JB @ 11:56 PM,

0 Comments:
The Author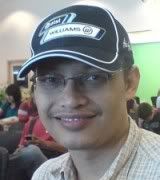 I'm Zaki. I used to be a project, process and chemical engineer. Few years ago I successfully became a Chartered Engineer (IChemE) and Professional Engineer (BEM). I'm now employed as a chemical engineering educator/researcher/consultant. Hope you like reading my blog. I welcome any feedback from you. My email: zaki.yz[alias]gmail.com. TQ!