I am also from chemical engineering background. In fact, I was in the same class as Zaki, my husband. However, I've never entered the industrial world of chemical engineering. Instead, I joined fellow academicians in this field. I am currently an academic staff in Universiti Teknologi Malaysia, Skudai, Johor.
Being an academician, I should have a wide knowledge in this field and I constantly update myself with new information in chemical engineering. Below is an interesting fact included in one of the articles I recently read. It is on oil and gas industry.
DID YOU KNOW?
The upstream oil and gas industry:
Uses more computer power than any other industry except entertainment

Is actively producing more than 75% of the new energy options for our future, including solar energy, fuel cells, wind-generated energy and hydrogen technology

Designs and manufactures the extra-vehicular tooling for the space shuttle

Collects large amounts of met-ocean and atmospheric data that is instrumentral in building new understanding of hurricanes

Offers the most practical solution to carbon dioxide (CO2) build up in the atmosphere. It can be separated and re-injected it to earth in a process known as CO2 sequestration

Still doesn't get as much money for a barrel of oil, in inflation adjusted terms, it did in 1981.



Extracted from "Careers in the Petroleum Industry", Careers in Oil and Gas, Building a Successful Future, E&P Magazine.
posted by zura @ 9:54 AM,

0 Comments:
The Author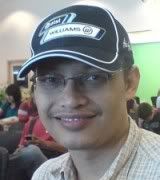 I'm Zaki. I used to be a project, process and chemical engineer. Few years ago I successfully became a Chartered Engineer (IChemE) and Professional Engineer (BEM). I'm now employed as a chemical engineering educator/researcher/consultant. Hope you like reading my blog. I welcome any feedback from you. My email: zaki.yz[alias]gmail.com. TQ!