Everyday is a different day at work in terms of the knowledge I acquired. Learning new things on a daily basis gets me excited. It's not necessary to learn high tech theoretical knowledge like heat transfer between plate heat exchanger or the reaction inside the distillation column. Sometimes, i learn simple stuffs too and that makes me say...."Ooooo, I never thought it was like that....." or ..."That's interesting, why I haven't pay attention on that....".

The past week, I have several assignments to do. One of them is to sketch/draw/design a rack to support a 850kg bleaching earth bag in order to convey them into the hopper on the top of the plant. We don't use bleaching earth bag all the time. We just keep them for back up. However, after a period of time (month++), we need to consume them before the bleaching earth activity and quality deteriorate. Currently, we use a forklift to lift the bag and pour the bleaching earth from the bottom of the bag into a small hopper. The process take 2-3 hours. Within those few hours, the forklift is only occupied for one job i.e. to support the bleaching earth bag and it could not be used for other jobs. To avoid this from repeating, a rack can act as a support for the bleaching earth bag. I made a drawing of the rack. However, in our maintenance meeting, my colleague suggested to use a metal pallet (for packing small drums) as a rack by positioning it upside down. Well, that's not a bad idea at all. I never thought or realized we have metal pellets even though I walk pass through the packing plant everyday.

What we have to do is just put the metal pallet upside down, and cut a circular hole on the center. Then we can place the bleaching earth bag on top of it with the small hopper underneath the upside down metal plate. The small hopper will then convey the bleaching earth to the plant to mix with oil.
Example of the bags that we'll place on top of the upside down metal pallet. There's an opening at the bottom of the bag to pour the bleaching earth. The opening and bleaching earth flow can be throttled by using a rope which comes together with the bag's bottom opening.


Maybe some of you are wondering what is bleaching earth?
Bleaching earth is a highly effective adsorbent essential in the refining process for the purification and decolourisation of edible and non-edible oils, fats, tallow, petroleum jelly, paraffin oil and waxes.
Bleaching Earths are special clays activated by physical or chemical processes. Natural clays are found in special strata and are subjected to various processes such as desegregation in water, treatment by sulphuric acid solutions, filtration, baking, grinding, etc. Efficiency of bleaching earth depends on selecting the right grade and proper blends of the basic raw material,
Bentonite
obtained from various mines.
Other things that I learned last week:
- PLC, cards, IO points, analog input, analog output, digital input, digital output.
- Blade for the gate valve for my bleaching earth silo have not been change since it was installed.
- Paint remover can be easily applied on a stainless steal pipe to remove paint. Hence the shiny colour of the pipe can be preserved and maintained.
- Rebellious staff in action after noticing he's leave application is rejected!
- Much more....I can recall it now....I'll share other simple and interesting stuff on this daily learning curve....
Enjoyed this post? Subscribe to CHEMICAL ENGINEERING WORLD by email.
Or you can also Subscribe to CHEMICAL ENGINEERING WORLD by RSS.
Labels: Bleaching earth, Learning Curve
posted by Kipas Repair JB @ 11:34 PM,

0 Comments:
The Author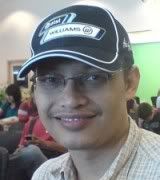 I'm Zaki. I used to be a project, process and chemical engineer. Few years ago I successfully became a Chartered Engineer (IChemE) and Professional Engineer (BEM). I'm now employed as a chemical engineering educator/researcher/consultant. Hope you like reading my blog. I welcome any feedback from you. My email: zaki.yz[alias]gmail.com. TQ!