Earlier this year, I ordered a set of plate heat exchanger (Schmidt-Bretten brand). We desperately need another plate heat exchanger (PHE) as a back-up unit to those that we presently have in plant. I have to correctly specify the specifications of the PHE as it is not a cheap piece of equipment. Thank God, everything was OK and we'll be expecting the PHE this coming August.

However, the job does not end there. I have to plan and prepare for the piping layout and other related civil work. I need to order additional parts/equipments/instruments such as globe valves, ball valves, drain valves, control valves, pipes, RTD's, pressure gauges, vortex flow meters, temperature gauges, steal plates, bellow seals, bolts and nuts etc. (those items are very expansive!!! especially the globe valve...). We have to get all the piping ready before the PHE arrive. We need to complete it in less than 2 months from now. I pray and hope everything will run smooth for this small project of mine.

Enjoyed this post? Subscribe to CHEMICAL ENGINEERING WORLD by email.
Or you can also Subscribe to CHEMICAL ENGINEERING WORLD by RSS.
Labels: Chemical Plant, Equipments, Heat Exchanger
posted by Kipas Repair JB @ 11:42 PM,

0 Comments:
The Author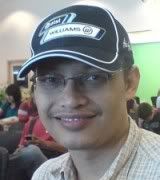 I'm Zaki. I used to be a project, process and chemical engineer. Few years ago I successfully became a Chartered Engineer (IChemE) and Professional Engineer (BEM). I'm now employed as a chemical engineering educator/researcher/consultant. Hope you like reading my blog. I welcome any feedback from you. My email: zaki.yz[alias]gmail.com. TQ!