This post is relatively shorter one than the previous 2 posts. I just want to share some example of a process engineer's job scope and the required qualities which should come along the package (I adopted this from a Process Engineer job advertisement in Gadball.com). This is just one type of a chemical/process engineer's job scope example. The basics will always be about the same: Strong chemical engineering fundamentals, excellent communication and writing skills, able to work with limited supervision etc...... However, the scope of work depends on the nature of job and company as well. Do you think you can handle the job?

It is stated inside the ad that, the process engineer will have/must:

- demonstrate very strong Chemical engineering fundamentals (heat & mass transfer, fluid dynamics, etc)
- have good understanding of other engineering disciplines such as mechanical, electrical controls and software and P&ID control theory
- have experience with the support of manufacturing environments in a technical capacity
- have experience implementing new equipment and capabilities within a manufacturing organization
- demonstrate excellent interpersonal skills
- communicate effectively (verbally and in writing) with multidisciplinary development & manufacturing teams
- with minimal supervision, be equally comfortable working on teams or independently
- use data effectively to define and solve problems or issues and demonstrate sound decision making based on tangible facts
- have strong mechanical aptitude and hands on skills
- possess a strong sense for meeting project goals and deadlines and be able to multi-task effectively
- have a track record of project management for moderately complex projects
- have demonstrated the ability to manage internal and external customer relationships
- be willing to periodically travel to our Jaffrey, NH mfg facility as well as to other Millipore sites worldwide.
- have a strong desire to learn and utilize new technologies

Enjoyed this post? 

Subscribe to CHEMICAL ENGINEERING WORLD by email.


Or you can also 

Subscribe to CHEMICAL ENGINEERING WORLD by RSS.
Labels: Chemical Engineer, Chemical Engineering, Jobs
posted by Kipas Repair JB @ 2:32 AM,

3 Comments:
At Sunday, September 09, 2007, said...

Part 1
http://chem-eng.blogspot.com/2007/07/what-does-processchemical-engineer-do.html

Part 2
http://chem-eng.blogspot.com/2007/07/what-does-processchemical-engineer-do_08.html

At Monday, September 10, 2007, Geoffrey Bernardo Van Wyk said...
The Author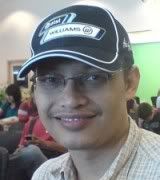 I'm Zaki. I used to be a project, process and chemical engineer. Few years ago I successfully became a Chartered Engineer (IChemE) and Professional Engineer (BEM). I'm now employed as a chemical engineering educator/researcher/consultant. Hope you like reading my blog. I welcome any feedback from you. My email: zaki.yz[alias]gmail.com. TQ!