Chemical Engineering Career You Can Expect...It's Your Choice...Part 1

When i was doing my chemical engineering degree, well most of us know that we are going to be a chemical engineer after graduating. For me, I don't really want to be a chemical engineer. Instead i would prefer be a chemical engineering lecturer. This is simply because i know the lifestyle of a lecturer because my father is a organic chemistry lecturer in Universiti Teknologi Malaysia. Most of my friends however, just want to be a chemical engineer.

That time, we don't really know in detail what does a chemical engineer do? If we know....perhaps we know very vaguely. Unless you'v been to a industrial or practical training in the industry for a semester or more, then you'll know what I'm actually saying. At least those students who've been in a practical/industrial training is very lucky to have the glimps and exposure of the chalenging industry.

As i mentioned in my earlier post, i've been in the chemical engineering reseach field, oil & gas/service engineer field and also plant/refinery field. I feel very lucky and bless that i can taste various types of chemical engineering sector. LEt me just brief a little bit about all those different sectors......Some might agree, some might feel....is that all.....some might, i hope possibly get some valuable information from it.....

1. Research & Development / Post Graduate Study in a University.

This is the first thing i did after graduating. I became a research assistant for a very succesful profesor specializing in Raction Engineering/Catalysis. We have to do research work relating to the subject that we are researching. We have to do some labscale and also some pilot scale reasearch. I also enjoyed paper publication/technical paper writing... Not to mention going to exhibition, competing and wining great research awards locally and internationally. I also did some technical paper presentation in conferences. Also some technical poster publication....
[It will take a longer space for me to tell everything about this....i'll post the continuity of this story in 1 or 2 days time.....]


2. Service Engineer in an Oil & Gas field

After completing my masters degree, i was offered a job as a chemical application specialist/chemical technologist. But i call my self a chemical engineer...hu.. hu....This category of work is full of fun because i travel a lot (If you like travelling, you'll like this one...) I work on-shore and off-shore......hu hu...it's fun....One think that i cannot forget is watching "KILL BILL" in the Dulang Oil Platform, in Offshore Trengganu....
[It will take a longer space for me to tell everything about this....i'll post the continuity of this story in 1 or 2 days time.....]


3. Process Engineer in a Refinery

It was very unfortunate that i cannot continue working in the oil and gas servicing company longer. The management made a decision to move to KL to get better business chances...I got myself a job as a process engineer in a factory/plant processing edible oil. This is another chapter of a very very challenging work. Here, i practiced most of my unit operation knowledge. There's one very great huge secret of successfully surviving in this type of working area.....
[It will take a longer space for me to tell everything about this....i'll post the continuity of this story in 1 or 2 days time.....]
posted by Kipas Repair JB @ 1:51 PM,

2 Comments:
At Saturday, September 02, 2006, Lukman said...

You are absolutely right. But, as a process engineer working at a plant site, we have "actual plant life" that we can share to chemical engineer fresh graduate.

At Sunday, September 03, 2006, Kipas Repair JB said...
The Author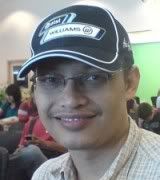 I'm Zaki. I used to be a project, process and chemical engineer. Few years ago I successfully became a Chartered Engineer (IChemE) and Professional Engineer (BEM). I'm now employed as a chemical engineering educator/researcher/consultant. Hope you like reading my blog. I welcome any feedback from you. My email: zaki.yz[alias]gmail.com. TQ!