As a person who uses the steam from boilers regularly, I found out about this article/news from the "engineerlive.com/european-process-engineer" newsletter. It's an interesting and very good innovation that I think i better share it with the rest of you. Those who operate or who'se close to boiler operation may found this interesting, i guess....

An Illinois-based organisation dedicated to research, development and training for the natural gas industry has developed a new industrial steam generation system that provides increased efficiency, reduced emissions and lower fuel costs.

Gas Technology Institute (GTI) has teamed with Cleaver-Brooks-a leader in packaged boilers for industrial, institutional, and commercial applications-to focus efforts on bringing technological advances to the marketplace.


a) The super boiler. Two-stage 90HP lab

boiler
(b)Transport membrane condenser at specialist rubber site (c) Humidifying air heater at specialist rubber site.
Smaller footprint


Now in field demonstration at Specification Rubber Products in Alabama, the advanced
gas-fired boiler-dubbed the 'super boiler' by its sponsors-has shown significant performance improvements over alternative technologies.
In addition, the boiler has a 40percent smaller footprint and half the weight of conventional boilers.
Read more here
http://www.engineerlive.com/european-process-engineer/16618/field-tests-begin-on-novel-us-super-boiler.thtml
posted by Kipas Repair JB @ 11:38 PM,

0 Comments:
The Author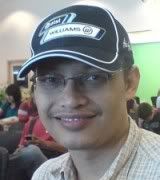 I'm Zaki. I used to be a project, process and chemical engineer. Few years ago I successfully became a Chartered Engineer (IChemE) and Professional Engineer (BEM). I'm now employed as a chemical engineering educator/researcher/consultant. Hope you like reading my blog. I welcome any feedback from you. My email: zaki.yz[alias]gmail.com. TQ!