Meet the richest chemical engineer in the world. He is Mukesh Ambani. According to the Forbes latest 2008 top billionaires in the world, Mukesh Ambani is rated #5 and his net worth is estimated at $43.0 billion.

He heads petrochemicals giant Reliance Industries, India's most valuable company by market cap. His fortune is up $22.9 billion since last year, making him the world's second biggest
gainer in terms of dollars. He inherited the fortune from his late father, renowned industrialist Dhirubhai Ambani. I'm not sure whether he has previously worked as an engineer or not. But who cares, when one inherit such a substantial amount of fortune, he will use his intelligence and knowledge to manage and grow his wealth. Check out some of his details:

Age: 50
Fortune: inherited and growing
Source: petrochemicals
Country Of Citizenship: India
Residence: Mumbai , India, Asia & Australia
Industry: Manufacturing
Marital Status: married, 3 children
Education: University of Bombay, Bachelor of Chemical Engineering
Stanford University, Master of Business Administration

News and story adopted from Forbes
-----------------------------------------------------------------------
Convert You Car To Burn Water + Petrol = Double Your Mileage!
High Conversion, Few Refunds, Due To Huge Demand: Soaring Gas Prices Compel People To Save Gas!!! Popular D.i.y Watercar: Run Your Car Partially On Water, Reduce Emissions/Global Warming! Practical Free Energy Based On 1000s Of Real Cars Worldwide!!!
Labels: Chemical Engineer, News
posted by Kipas Repair JB @ 11:51 PM,

1 Comments:
At Monday, September 29, 2008, David said...
The Author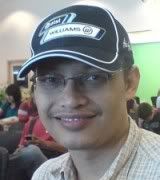 I'm Zaki. I used to be a project, process and chemical engineer. Few years ago I successfully became a Chartered Engineer (IChemE) and Professional Engineer (BEM). I'm now employed as a chemical engineering educator/researcher/consultant. Hope you like reading my blog. I welcome any feedback from you. My email: zaki.yz[alias]gmail.com. TQ!