Are you interested in the Chemical world? Chemical engineers normally will be interested in the what is happening in the chemical business. If you are interested, grab this free trial magazine and check out how it can help enhancing your knowledge and career.

Here's a message from Mr Tattum of Chemical Week 24/7, that he sent to my mailbox just now. You can sign up as well...

Dear Reader,
Now's the best time to get a FREE trial subscription to Chemical Week 24/7.
Click here for immediate access to the Chemical Week site.
With your FREE trial, you'll get the latest business news and insights that have a profound affect on the chemical industry. For example, recent Chemical Week 24/7 analysis included:
Credit crunch woes: slow global chemical industry M&A in 2008?
Biofuels: researchers seek solutions to skyrocketing gasoline prices.
Fine Chemicals: Biologics Bounce Back
Industrial gases: immune to the recent economic slowdown in North America?
Green Chemistry: New Routes to Tackle Emissions
With
Chemical Week 24/7
, you get the one source for strategic ideas, effective answers, and real solutions in this ever-changing global chemical marketplace. It is TOTAL access to information from all corners of the chemical industry worldwide, offering critical insight that helps you build your business plan and invest your money in services and products that work.
Go to http://www.chemweek.com to get your free trial membership!
Your Chemical Week 24/7 trial membership includes:
TOTAL access to Chemical Week news and online information
Chemical Week magazine (digital edition)
Chemical Week magazine (print edition - US addresses only)
Price and market change alerts
Economic data and statistics
Order your membership today, before you miss any of the in-depth analysis and valuable information that can help you better succeed in the chemical industry. Join thousands of other chemical industry executives and sign up for your valuable
Chemical Week 24/7
membership now!
I look forward to supplying you with the best chemical industry news and insights in this exciting time!
Best Regards,
Lyn Tattum
Publisher and Group Vice President
P.S. Not only do we have the latest news in the chemical industry, but we have many new and in-depth business analyses currently underway that will be added to the site soon. Place your order today so that you don't miss any of these new features!
-----------------------------------------------------------------------------------------------------------------


>>> FREE World Pump Magazine!!!

Sales Training For Engineers & Techies.
Manuals On How To Sell Technical Products And Services, Find New Clients Or Hire An Effective Technical Salesperson.

Do you like to receive FREE Technical and Engineering magazines? If YES, check out Chem-Eng.Tradepub.com.

Join Chemical Engineer Rocks FACEBOOK Group...
Labels: Magazine
posted by Kipas Repair JB @ 11:38 PM,

1 Comments:
At Friday, May 08, 2009, said...
The Author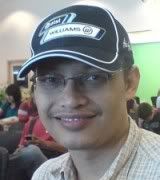 I'm Zaki. I used to be a project, process and chemical engineer. Few years ago I successfully became a Chartered Engineer (IChemE) and Professional Engineer (BEM). I'm now employed as a chemical engineering educator/researcher/consultant. Hope you like reading my blog. I welcome any feedback from you. My email: zaki.yz[alias]gmail.com. TQ!