Many industries use specific valves, called pinch valves, to control fluids, waste water, slurries, abrasives and corrosive chemicals. Pinch valves are constructed of a heavy-duty, rugged pinch mechanism that positions a sleeve. The valve offers maximum durability and ensures precise flow control in many industrial processes.
Inside every pinch valve is a sleeve that is crucial to the performance success of the valve. This sleeve enables a pinch valve to have a bi-directional, drop tight shut off with which to control flow. Most pinch valve sleeves are made of flexible elastomer compounds, many of which resemble rubber in composition and feel. Because a sleeve's composition is crucial to the success of the valve's application, valve manufacturers offer different elastomer options from which the sleeve can be constructed.
The many uses of the pinch valve
Because pinch valves are useful in a wide range of industries, the ability of a purchaser to choose the desired sleeve composition is paramount. Commonly used in the mining industry, a pinch valve's tough construction makes it ideal for use on harsh and abrasive mining slurries. Pinch valves can also be useful in demanding wastewater treatment applications. For example, a pinch valve's accurate, repeatable linear flow control and drop tight, bi-directional shut off make this valve type a good choice for sludge and raw sewage control.
In the power industry, pinch valves are an important component used in lime and ash handling - two tough services commonly found within a power plant. The abrasion-resistant, self-cleaning, and flexible elastomer sleeve of a pinch valve won't scale, bridge, plug or freeze on slurries. Pinch valves can also work in the treatment and handling of corrosive chemicals. Because there is no packing to maintain and no cavities, seats, or cam action to bind valve operation, pinch valves are often used in corrosive chemical applications.
Pinch valves can also be used in pulp and paper mills. Pulp stock, coating and recycled paper lines are some of the most difficult applications for a valve. The flexible elastomer sleeve of a pinch valve are able to withstand these abrasive services. Pinch valves can also be a great asset in food and beverage plants, cement/sand/silica factories, refineries, pneumatic conveying, and scrubbing.
A sleeve elastomer for every application
The multitude of uses for pinch valves require that purchasers be able to choose specific sleeve compositions and styles for various applications. A pure gum rubber sleeve, for example, is not suitable for the handling of strong acids, but might be appropriate for food manufacture or alcohol distillation. The application of a particular pinch valve, including the temperature range to which it will be exposed, dictates which sleeve elastomer a valve customer should choose.
Pure gum rubber sleeves are resilient and abrasion-resistant. They can handle an incredibly wide temperature range, from -50 F to 180 F, and they are extremely flexible, as well as non-marking. They are composed of natural rubber, and are most suitable for organic (or, carbon-based) acids, and mild chemical compounds, including alcohols. Strong acid and basic solutions, oils, and solvents are some of the chemicals that this type of pinch valve sleeve is ill-equipped to handle.
Neoprene pinch valve sleeves are synthetic rubber sleeves composed of chloroprene polymers. They handle a slightly wider temperature range than pure gum rubber sleeves do, working well with temperatures up to 220 F. Neoprene is chemically inert, and works best in the handling of moderate acids and other chemicals. Unlike pure gum rubber, it is strong and resilient enough to handle products containing ozone, as well as some oils and fats. Neoprene is more resistant to abrasion than is gum rubber; however, it can be eroded or weakened by oxidizing acids, ketone, ester, and chlorinated hydrocarbons.
Sleeves composed of chlorobutyl elastomers, or chlorinated butyl rubber compounds, handle major temperature ranges, from -60 F to 300 F. These sleeves are known for their good abrasion resistance and their ability to handle animal and vegetable fats. However, other types of oils are too heavy for chlorobutyl elastomers to handle -- as are solvents, which can break down the rubber.
The trademarked name of nitrile (a triple-bonded carbon-nitrogen compound), Buna-N can be used to make sleeves suitable for -40F to 240 F temperature ranges. These types of sleeves can be useful in chemical manufacture and chemical engineering because they can handle chemicals and solvents. They are not suitable, however, for ozone, ester, ketone, or nitro/chlorinated hydrocarbons. Meanwhile, Hypalon, a trademarked name for a chlorosulfonated polyethylene compound, is used to construct sleeves suitable for temperature ranges between -60 F and 275 F. This durable compound can handle quite strong acids and bases, as well as freon, ozone, alcohol compounds, and alkalines. This type of pinch valve sleeve should not be used with ketone, ester, or various aromatic and chlorinated hydrocarbons. Hypalon resists weathering quite well, however.
EPDM (or ethylene propylene diene monomer) valve sleeves are excellent for use with fats and oils. These valves -- made of the material used to seal vehicle doors, windows, and the like -- can withstand temperature ranges between -60F and 300F. They should not be used, however, to work with mineral oils or solvents. They also weather well. Viton, a type of synthetic rubber used commonly in O-rings, can also be used with animal and vegetable oils, as well as with acids. Though this type of sleeve performs poorly at temperatures lower than -10 F, it performs quite well at temperatures up to 400 F. Viton sleeves also display excellent tensile strength.
Each of the many uses of pinch valves requires careful consideration of the valve sleeve that is most appropriate to the process for which the valve will be used. With the variety of sleeve elastomer options available, it is no wonder that pinch valves are applicable in so many situations and for so many processes.
Red Valve, in Pittsburgh, Pennsylvania, manufactures custom pinch valves, including air operated, control, and manual pinch valves, along with pinch valve sleeves. For more information, visit Red Valve's Web site.
-----------------------------------------------------------------------
Convert You Car To Burn Water + Petrol = Double Your Mileage!
High Conversion, Few Refunds, Due To Huge Demand: Soaring Gas Prices Compel People To Save Gas!!! Popular D.i.y Watercar: Run Your Car Partially On Water, Reduce Emissions/Global Warming! Practical Free Energy Based On 1000s Of Real CarsWorldwide!!!

Join Chemical Engineer Rocks FACEBOOK Group...
Apply Chemical Engineering Jobs online - Updated daily... :)
Labels: Learning Curve, Valve
posted by Kipas Repair JB @ 12:03 AM,

1 Comments:
At Thursday, November 27, 2008, said...
The Author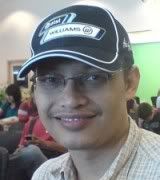 I'm Zaki. I used to be a project, process and chemical engineer. Few years ago I successfully became a Chartered Engineer (IChemE) and Professional Engineer (BEM). I'm now employed as a chemical engineering educator/researcher/consultant. Hope you like reading my blog. I welcome any feedback from you. My email: zaki.yz[alias]gmail.com. TQ!