If you need precious chemical engineering related soft copy resources from the net, I would like to recommend a site which is called ChemicalEbooks.com. There are plenty of "Chemical Engineering Ebooks" available in that site which are categorized as follows:

-Chemistry
-Design Report
-Environmental Engineering
-Fluid Dynamics
-Hand Books
-Heat Transfer
-Maintenance Engineering
-Mass Transfer
-Petrochemical Engineering
-Petroleum Refinery
-Plant Design
-Process Control
-Reaction Engineering
-Transport Phenomena
-Unit Operation
-Others (There are a lot of stuffs inside here such as process intensification, industrial crystallization, polymer science and technology, alternative fuel, asbestos, coating etc...).

There are absolutely tonnes of information and it is worth million dollars. I'm now thinking of creating my own virtual library or compilation of all these chemical engineering ebooks. I'm going to download them, print them out and put them in my office. Isn't that great?

Honestly, I think this is a very good site and I myself consider myself as a regular visitor now...

-----------------------------------------------------------------------
Convert You Car To Burn Water + Petrol = Double Your Mileage! High Conversion, Few Refunds, Due To Huge Demand: Soaring Gas Prices Compel People To Save Gas!!! Popular D.i.y Watercar: Run Your Car Partially On Water, Reduce Emissions/Global Warming! Practical Free Energy Based On 1000s Of Real Cars Worldwide!!!
>FREE Technical Magazines - Chem-Eng.Tradepub.com. >> Join Chemical Engineer Rocks FACEBOOK Group... >>>Apply Chemical Engineering Jobs online - Updated daily... :)
Labels: Chemical Engineering, ebook, Learning Curve
posted by Kipas Repair JB @ 10:52 PM,

1 Comments:
At Sunday, September 28, 2008, Unknown said...
The Author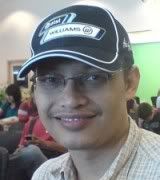 I'm Zaki. I used to be a project, process and chemical engineer. Few years ago I successfully became a Chartered Engineer (IChemE) and Professional Engineer (BEM). I'm now employed as a chemical engineering educator/researcher/consultant. Hope you like reading my blog. I welcome any feedback from you. My email: zaki.yz[alias]gmail.com. TQ!