I'm in a deep headache now. I have to deliver a throughput of 3000 MT/day. Now, one of the twin plant is having a small problem. My plate heat exchanger is suddenly not giving the sort of heat transfer that i wanted. As a result the quality which will be achieved by having high temperature could not be obtained. I have to lower the flow rate of oil passing through the heat exchanger so that better heat exchange can take place. The heat exchanger can cope with 40 m3/hr flowrate that i normally run, but the temperature of 230 could not be achieved. So, i have to lower it down to about 34 - 36 m3/hr. And around this time, the shipment is very tight which means i have to deliver processed oil which always must be above 3000 Mt/day. The heat exchanger must be stopped and cleaned. I must replaced it with another spare heat exchanger. The problem is, my spare heat exchanger is also having some other problems. Ohh goshhh....
posted by Kipas Repair JB @ 8:49 PM,

0 Comments:
The Author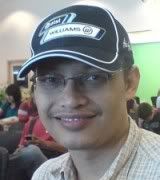 I'm Zaki. I used to be a project, process and chemical engineer. Few years ago I successfully became a Chartered Engineer (IChemE) and Professional Engineer (BEM). I'm now employed as a chemical engineering educator/researcher/consultant. Hope you like reading my blog. I welcome any feedback from you. My email: zaki.yz[alias]gmail.com. TQ!